Our goal at Piedmont Skydiving is to give you the best skydiving experience possible. To make that happen, we want the best facilities, aircraft, and staff possible. Recently, we upgraded our aircraft fleet when we added the newest skydiving airplane in North Carolina. Now, it's time to upgrade our dropzone too!
At the beginning of August 2020, we moved to a bigger and better dropzone. Here, we'll continue to upgrade our facilities to make sure that we provide you the best all-around experience.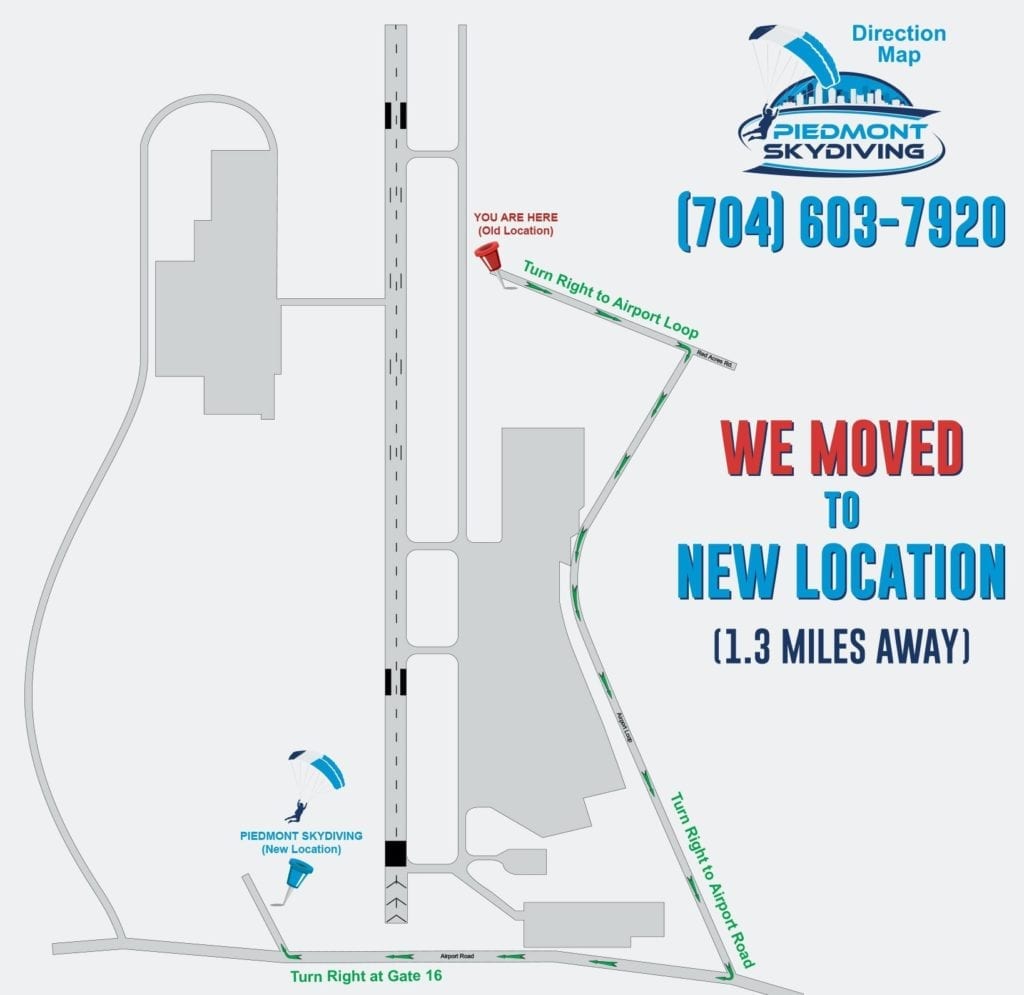 Our old address on Red Acres Rd has changed to 500 Airport Rd, Salisbury, NC 28147. The new dropzone is located just 1.3 miles away from the old one. This new location has a great parking area and lots of room for us to grow.
Here's how to get to the new dropzone off of I-85. First, take the exit off of the highway to Salisbury/China Grove.
Then, turn south onto US-29 S/US-70/S Main St, and continue to follow this road for 1.6 miles, past the signs for Rowan County Airport. At the Speedway gas station, turn right onto Airport Rd. Continue straight past the Mid-Carolina Regional Airport sign and United Beverages of NC. After a short 1/2 mile, you'll see signs for Piedmont Skydiving. Take a right into our parking area, and follow the signs to the check-in building.
Want more exact directions to the new dropzone? Copy the address below, or click one of the buttons to get directions.