On March 9 2023, exactly one year after being diagnosed with ALS, Debbie Dickerson of Haw River, North Carolina was able to cross skydiving off her bucket list.
"It's something I've always wanted to do and today is kind of the day I wanted to do it because a year ago today, I was diagnosed with ALS," Dickerson said.
ALS, or amyotrophic lateral sclerosis, is a progressive neurodegenerative disease that affects nerve cells in the brain and spinal cord. The progression of the disease varies from person to person, but it is always terminal.
A year into her diagnosis, Dickerson struggles with regular weakness and has mobility aids to assist her, but feels fortunate that she's still able to walk, talk, and use her hands.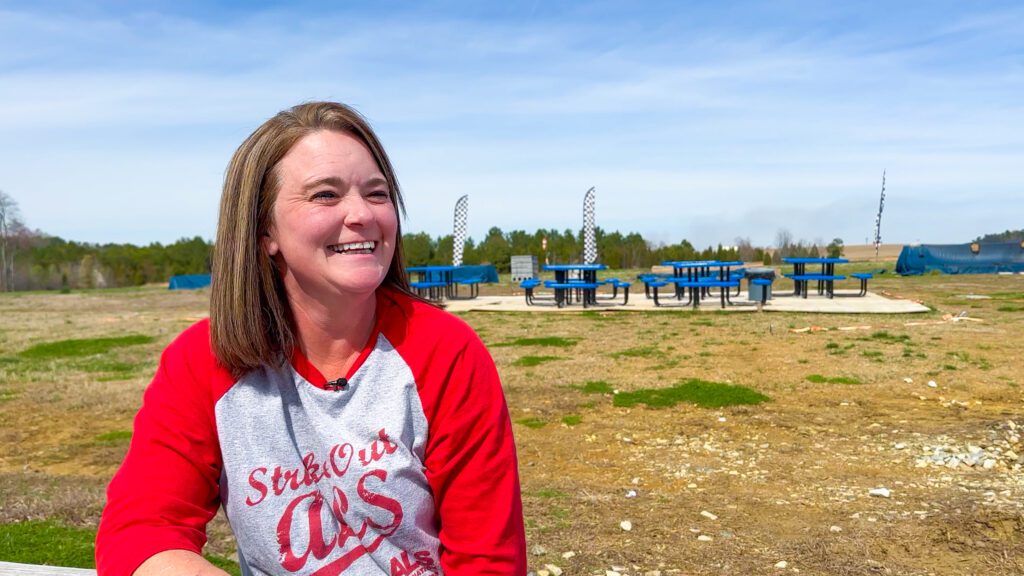 "Statistics show that the average lifespan of someone with ALS is two to five years but I just know that I'm going to far surpass that statistic," Dickerson said.
Dickerson, who turned 47 shortly before her tandem skydive at Piedmont Skydiving, said she didn't know anything about ALS prior to being diagnosed. She assumed it was a disease for older people. She chose to share her skydiving experience at Piedmont Skydiving with the public not only to encourage others to live out their dreams, but to get the word out about ALS.
Dickerson has shared her story with multiple news stations, including CBS 17 and Fox 8, and said others with the disease often describe her as a positive influence.
"Everybody [with ALS] is different. People see me as being so positive all the time. I choose to be positive because I have no control over what happens. I know what they say will happen down the road, but right now, I choose to live life day by day," Dickerson said.
Skydiving was something Dickerson had wanted to do for a while. It wasn't until being diagnosed with ALS that she finally made plans to do it.
"It's something you put off. I had kids, work, and other things. ALS gives you a totally different perspective on life and it's like 'you know what, do it.' Do whatever you want to do because although I can't control what happens in the future with this disease, I can control what I can do [right now]. So I'm trying to live life to the fullest because I don't know what's in the future," Dickerson said.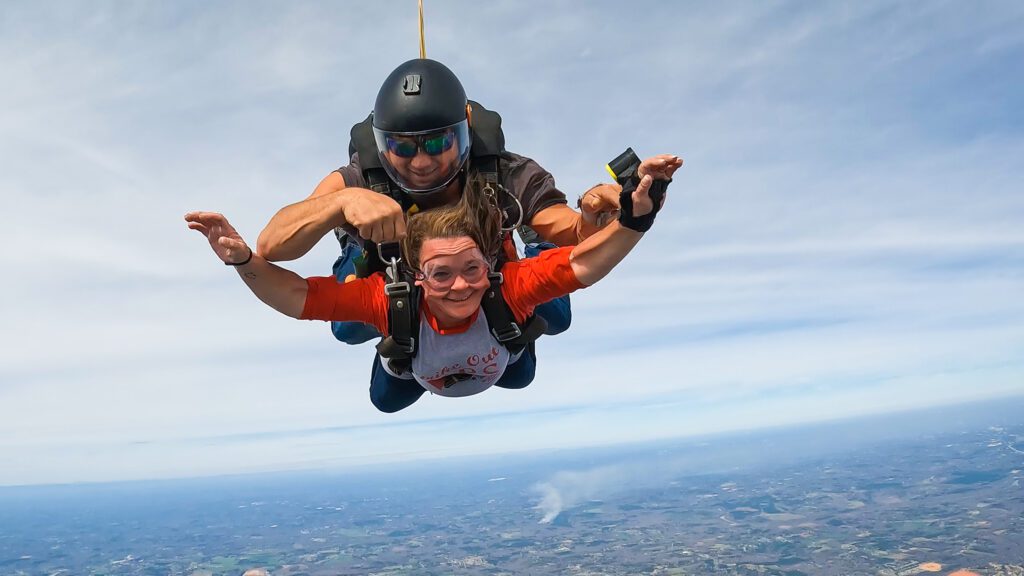 Immediately following her tandem skydive, Dickerson described her experience as amazing and far exceeding her expectations.
"It's probably the most exciting thing I've done in my life," Dickerson said.
Prior to skydiving with Piedmont Skydiving, Dickerson had checked several other items off her bucket list including parasailing and going on a cruise. She said, "exciting wise," skydiving was number one.
Now, she plans to add other items to the list. Skydiving has already been checked off, but Dickerson shared how she's already ready to do it again.
​​Piedmont Skydiving is happy to assist anyone with a disability. Want to go skydiving but unsure if we're able to accommodate? Give us a call! (704) 603-7920 It's our goal to help everyone experience a tandem skydive!