Highest-Rated Skydiving Dropzone in North Carolina
"Hands down one of the most incredible experiences of my life"
At Piedmont Skydiving, we specialize in creating unforgettable experiences for first-time skydivers. We'll take you miles above the beautiful scenery of central North Carolina, with the Blue Ridge Mountains in one direction and the Charlotte skyline in the other. And with thousands of five-star reviews online, we're proud to be known as the highest-rated and closest dropzone to Charlotte, NC!
Located in Central North Carolina
Piedmont Skydiving is located in Salisbury, North Carolina, between Charlotte and Greensboro. We're just 6min off of I-85 S. Our central location makes us the perfect place for a day trip or as an activity on a weekend adventure.
The Experience of a Lifetime
Skydiving is absolutely a life-changing adventure, and something that should be on everyone's bucket list. But don't just take our word for it, check out what adventurers like you had to say after their skydiving experience.
What is it like to go Skydiving?
Check out our tandem skydiving virtual walkthrough. This visual guide will give you a step-by-step tour of exactly what it's like to go skydiving at the highest rated dropzone in North Carolina.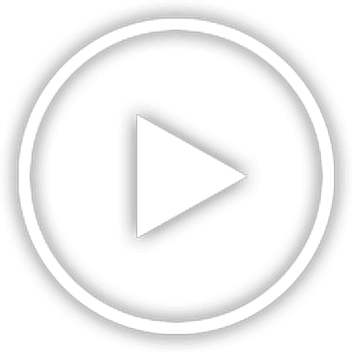 Jump Packages, Programs, and Pricing
Piedmont Skydiving is proud to be the highest-rated dropzone in North Carolina, and we work hard to maintain that title. From our charismatic instructors to our planes and equipment, we'll make sure that your skydiving experience exceeds all expectations. Whether you're coming to skydive from Charlotte, Greensboro, Raleigh, or Timbuktu, we'll make you feel right at home!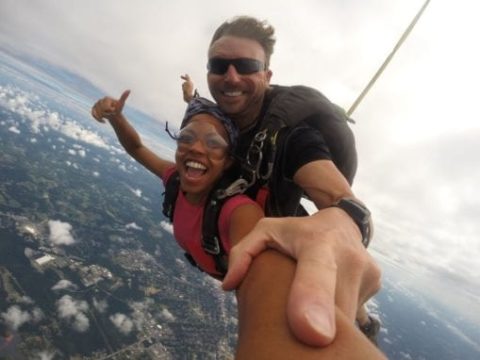 Tandem Skydiving
First time jumping? We'll link you up with one of our incredible staff members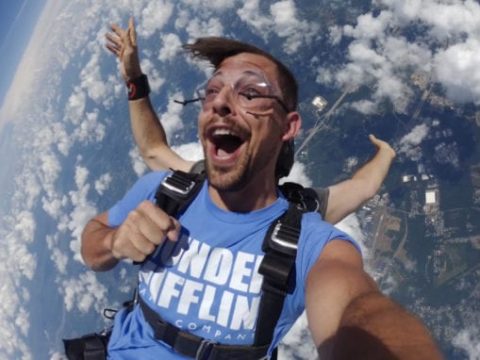 High Altitude Jumps
The highest jump in the Carolinas! Up to 80 seconds of freefall from 17,500ft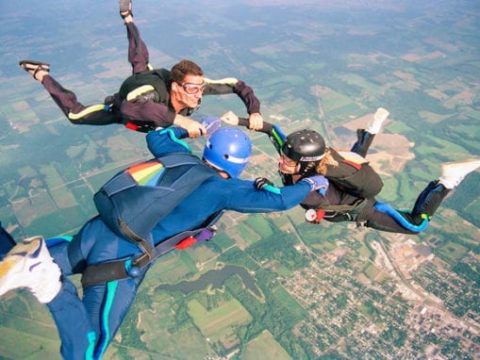 Learn to Skydive
Ready to clip your tandem wings? Learn about our Accelerated Freefall Program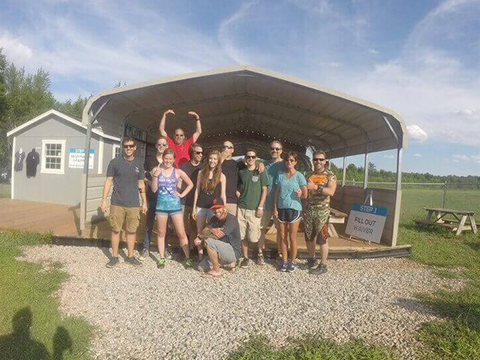 Groups & Events
Birthdays, proposals, corporate events and more, we've got you covered!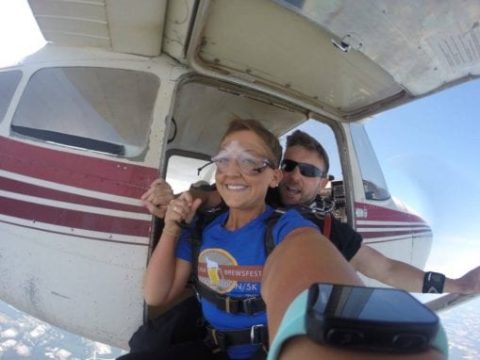 Frequently Asked Questions
Questions about skydiving? Check out our FAQs section!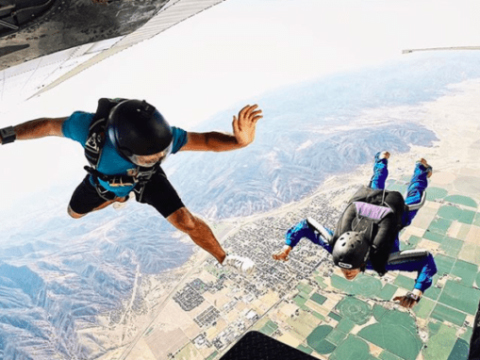 Military, FR, & Students
A veteran-owned and operated drop zone that gives back