The first step to a successful skydive is to make sure that you can skydive in the first place! Almost anyone can skydive, but there are a few requirements that exist for the safety of both the skydiver and the instructor. These may vary based on the dropzone, so be sure to double-check after you select one.
Age & Weight Requirements
The USPA requires that any skydiver within US territory must be at least 18 years of age. Most dropzones require a photo ID to prove your age, so make sure to bring one!
The Age-Limit Exception
There's only one exception to this rule, and it's actually pretty sweet. The UPSA grants waivers to terminally ill patients under the age of 18 who want to check skydiving off of their bucket list before they're unable to do so. The Make a Wish Foundation even offers skydiving as one of their events, with over 100 Skydives taking place since 2011.
Standard Dropzone Weight Limits
Weight limits may also exist for tandem skydivers. Many instructors can fly with a tandem passenger weighing up to 230 lbs. Passengers over 200 lbs. should be physically fit in order to jump. This is for the safety of both the passenger and the tandem instructor.
General Health & Fitness
Skydiving is the adrenaline-filled adventure of a lifetime. While high-speed fun can sometimes mean health limitations, skydiving is actually not as intimidating as it may seem. Skydiving only takes about as much physical exertion as jogging to your mailbox and back would. That being said, all participants in skydiving must still meet the USPA's Basic Safety Requirements for medical fitness.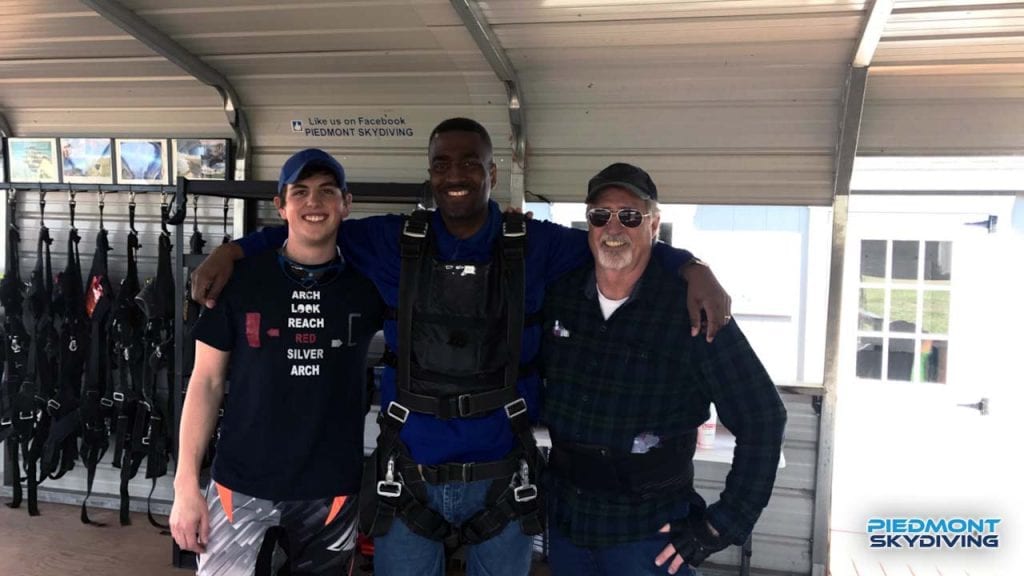 Make sure that you're in good health and physical condition and not on any medications which could affect your judgment or performance. Also, make sure your instructor knows about any medical conditions that may affect your skydive. People who have recently gone SCUBA diving or donated blood should wait a period of time before skydiving.
Ask a physician If you're still concerned that you might not be healthy enough to skydive. However, as a general rule of thumb, don't go skydiving if you're not 100% confident you're healthy enough to do so. Better safe than sorry!
Skydiving with physical disabilities
One of the many awesome things about skydiving is that it's an adventure that doesn't discriminate. Because of the structure of a tandem skydive, many physical disabilities are either irrelevant or only a minor factor. Just make sure that the dropzone is aware of any physical disabilities that require accommodation before the day of the skydive.